Attendee Registration opens December 1st
Allison Kluger, Lecturer, Stanford Graduate School of Business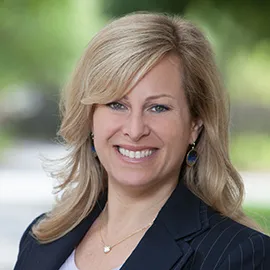 Allison Kluger is a four-time Emmy-nominated Producer with over 25 years of experience in broadcast media and entertainment, from network television to new media platforms including electronic retail, interactive television, and digital media. She is also a freelance writer and media consultant. Her superpower is being an innovative content creator and media coach across all platforms.
Presently Allison is a Lecturer at Stanford's Graduate School of Business in four courses: Reputation Management, Strategic Communication, and two classes she created: Personal Branding (which she teaches with Tyra Banks) and Strategic Pivoting for Your Next Chapter (Alex Rodriguez guest speaker). She also teaches the electives: Executive Presence for Women and Media Training.
Allison is the recipient of the Dorothy J. King Lecturer in Leadership for 2017-2018. She is an advisor for many of her graduate students' new ventures, she mentors young women and men in leadership, communication tactics, and personal branding and gives lectures and keynote speeches all over the world. In her spare time, she is a voracious reader, is writing a book, officiates weddings, and raises her two boys and Australian Shepherd with her husband.
The Autism Investor Summit provides a unique opportunity for autism service providers, investors and key stakeholders to meet in a private setting to discuss the autism services landscape, opportunities for investment and to discuss and learn about best practices and innovation in all areas of autism services.
The mission of this conference is to advance autism services and the outcomes for consumers by bringing together stakeholders from all aspects of the industry- service providers, advocates, legislators, payers, consumers, investors and researchers- to meet, network, share information and understand what the future holds for the autism industry.
Attendees will get to: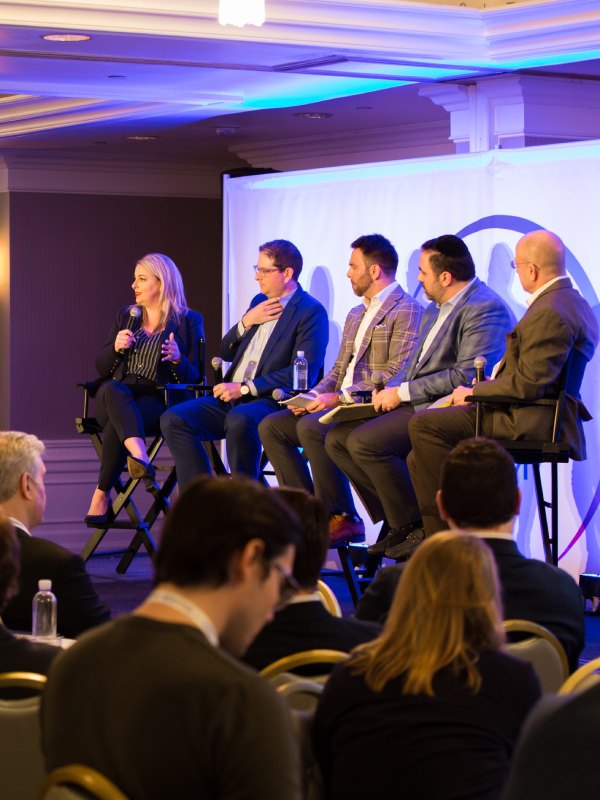 Investors are in a strong position to consolidate, expand, and create the kinds of economies of scale that are common in other sectors of healthcare, and in other industries. The autism service market is a highly fragmented marketplace with many opportunities for consolidation, favorable returns on investment and the elevation of regulation, meaningful clinical outcomes, professional development and oversight of care. Because autism treatment is a fairly new field, the industry lacks regulation and oversight. While this is a challenge when evaluating the quality of treatment centers, it's also an opportunity to implement cutting-edge treatments and technologies. It is vital that investors understand the nuances of autism services and the issues service providers face when scaling their businesses.
Important Factors in the Current Autism Provider Landscape
Welcome Reception
April 17, 2023
Welcome Reception
Meet fellow attendees while enjoying your favorite beverage. The event will focus on creating meaningful connections in small groups to facilitate networking and learning.
Sponsored by Infinity, a SimiTree Company
Session 2: Advancing Whole-Child Value-Based Autism Care
Moderator: Kathleen Stengel, CEO, NeurAbilities Healthcare
Panelists:
Neil Hattangadi, Co-Founder & CEO, Cortica
Jia Jia Yes, Founder & CEO, Springtide Child Development
Mark Mintz, Pediatric Neurologist, Chief Medical Officer, Founder, NeurAbilities Healthcare
Session 3A: Brand Development, Design and Culture
Tara Cevaux, EVP and CMO, Wild Card
Oli Walsh, Founder and CEO of ASYSTEM
Ian Schatzberg, Founder of General Idea Group, Partner
Peter Knell, CMO for Raven Health
In the current landscape of ABA all you have to do is scroll through social media sites like LinkedIn to see countless posts, videos and articles criticizing various aspects of the field. The criticism can range from PE involvement, sudden closures of offices, high levels of staff turn over, and even the therapy itself. The message is loud and clear, the current national image of ABA is tarnished. During this panel our expert speakers will explore and discuss the value of brand development and its importance to build community, authenticity (both internal and external) and employee loyalty/ retention. The diverse panel comes from outside the ABA industry with backgrounds in helping companies speak to their audiences through personal connection. Applying this mindset and skillset to the work in the ABA industry can be effective in driving greater positive impact for the industry no matter the issue or the size of the organization. The panel will lay out methods the audience can adopt to help their agencies with bringing outsiders in and improving their outward message. The success they have had with other industries can have practical applications in behavioral health. The presentation will be brought to life with meaningful examples both visually and through an engaging conversation around relevant topics that incorporate inclusiveness, community development practices, corporate culture growth and navigating retention through brand.
Session 3B: The ABC's of Insurance Collections
Speakers: Chris Lowe and Michele Silcox-Beal, ABA Therapy Billing & Insurance Services
The ABC's of Insurance Collections: A = Accounts Receivable (A/R) B= Best Practices C= Compliance
As a provider or ABA Business owner, working with insurance companies can be complicated and time-consuming. A healthy Accounts Receivable (A/R) is critical for the viability of a practice. This presentation will cover navigating best practices for analyzing A/R and managing common denials and appeals with real life case scenarios and how to address some of the issues through monitoring and auditing in your compliance program.
Session 4A: What is Culture Without Core Values?
Session 4B: Negotiating Reimbursement Rates: Changing the Payor-Provider Narrative from Transactional to Relational
Co-Presenters: Jonathan Mueller, Ascend Behavior Partners, Element RCM and Rick Loewenstein, TeamGame Advisors
Want to negotiate better reimbursement rates? Learn best practices focused on identifying the right Payor contact, understanding Payor policies around rate increases, how to collect and provide data to justify your requested increase, benchmarking, and more.
It all starts with investing in the Payor relationship, then building a strong Payor Relations Platform. This disciplined approach impacts almost every department of your autism therapy practice and is often the most overlooked. Whether it's rate negotiation contracting, credentialing, VBC, APMs, clinical excellence, accounts receivable, growth, or just creating open lines of communication, developing a rock-solid working relationship with your Payors is imperative to growth and success.
2023 Sponsorships are Now on Sale
This event provides a unique opportunity for autism service providers and investors to meet in a private setting to discuss the autism services landscape, understand best practices for service delivery and clinical outcomes, and explore opportunities for investments in autism services.