Attendee Registration opens December 1st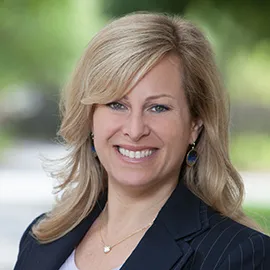 Reputation Rules!
Our reputations are defined not by who WE think we are, but how other people perceive us. In business and in your personal lives, a strong and positive reputation can be like currency. A strong reputation will open doors for you, create lasting bonds, and present valuable opportunities. In today's seminar we will discuss how to repair a damaged reputation, how to make a great first impression, what to be aware of your online reputation, and strategies to curate and maintain a positive working reputation among your colleagues and clients. Also covered will be topics that explore personal, team and corporate reputation. The good news is that no one is stuck in a reputation they don't want. Reputation is on a continuum, and we are the masters of our reputation destiny. 
Allison Kluger is a four-time Emmy-nominated Producer with over 25 years of experience in broadcast media and entertainment, from network television to new media platforms including electronic retail, interactive television, and digital media. She is also a freelance writer and media consultant. Her superpower is being an innovative content creator and media coach across all platforms.
Presently Allison is a Lecturer at Stanford's Graduate School of Business in four courses: Reputation Management, Strategic Communication, and two classes she created: Personal Branding (which she teaches with Tyra Banks) and Strategic Pivoting for Your Next Chapter (Alex Rodriguez guest speaker). She also teaches the electives: Executive Presence for Women and Media Training.
Allison is the recipient of the Dorothy J. King Lecturer in Leadership for 2017-2018. She is an advisor for many of her graduate students' new ventures, she mentors young women and men in leadership, communication tactics, and personal branding and gives lectures and keynote speeches all over the world. In her spare time, she is a voracious reader, is writing a book, officiates weddings, and raises her two boys and Australian Shepherd with her husband.
The Autism Investor Summit provides a unique opportunity for autism service providers, investors and key stakeholders to meet in a private setting to discuss the autism services landscape, opportunities for investment and to discuss and learn about best practices and innovation in all areas of autism services.
The mission of this conference is to advance autism services and the outcomes for consumers by bringing together stakeholders from all aspects of the industry- service providers, advocates, legislators, payers, consumers, investors and researchers- to meet, network, share information and understand what the future holds for the autism industry.
Attendees will get to: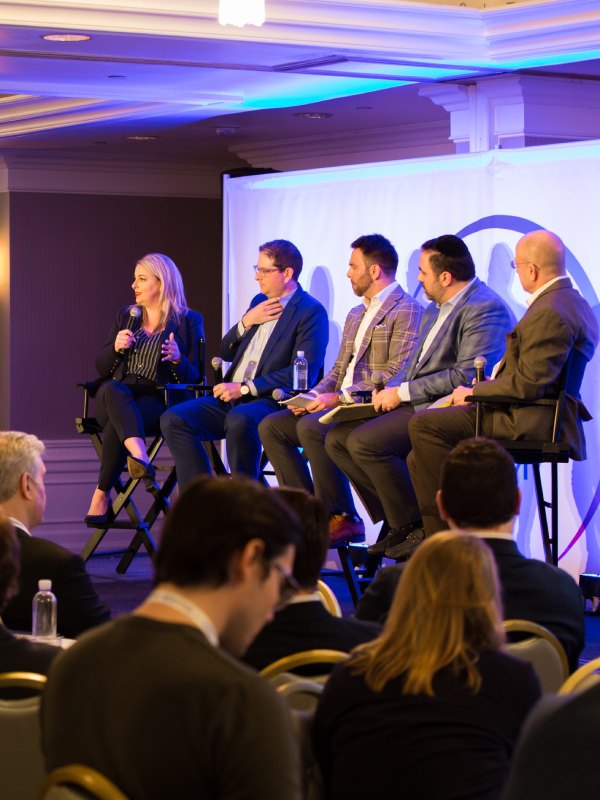 Investors are in a strong position to consolidate, expand, and create the kinds of economies of scale that are common in other sectors of healthcare, and in other industries. The autism service market is a highly fragmented marketplace with many opportunities for consolidation, favorable returns on investment and the elevation of regulation, meaningful clinical outcomes, professional development and oversight of care. Because autism treatment is a fairly new field, the industry lacks regulation and oversight. While this is a challenge when evaluating the quality of treatment centers, it's also an opportunity to implement cutting-edge treatments and technologies. It is vital that investors understand the nuances of autism services and the issues service providers face when scaling their businesses.
Important Factors in the Current Autism Provider Landscape
Welcome Reception
April 17, 2023
Welcome Reception
Meet fellow attendees while enjoying your favorite beverage. The event will focus on creating meaningful connections in small groups to facilitate networking and learning.
Sponsored by SimiTree
Coffee with Sponsors
Wake up with fresh coffee, smoothies and light breakfast treats with our sponsors!
Note: a full breakfast for Summit attendees staying at The London Hotel is included at The Boxwood Restaurant.
Keynote: Dexter Braff
Autism Mergers and Acquisitions: A Market in Flux
Speaker: Dexter Braff, The Braff Group
Based upon proprietary data collected and analyzed by The Braff Group, one could argue that the boom in autism services M&A officially began around 2015 when a few earlier investments in the space began to catch the attention of other private equity sponsors. That year, PE accounted for 8 transactions, three of which were market-entry platform deals. By 2019, that number had swelled to 43 transactions including an extraordinary 17 platform investments. A pandemic, a shortage of caregivers, payor scrutiny, and a few high-profile stumbles later, autism M&A is a market in flux. And that's before we consider macro market factors including high inflation, a slowing economy, rising interest rates, and unrest in eastern Europe. To be sure, buyers are still buying, but there is caution in the air. High multiples can still be found, but they are not as de facto as they once were. In this session, we will examine how the autism M&A market has changed, where it is today, and where it is likely headed.
Session 3A: Storytellers
Stories:
Better Outcomes, Better Business, Lori Ann Dotson, Senior Director of Strategic Vision and Innovation, Institute for Applied Behavior Analysis
Data Analytics as a Critical Component of Operations Management, Rob Nicolai, Chief Strategy Officer, Autism Behavioral Institute, LLC
It's Not Just About Goal Attainment: WellBeing as an Outcome Measure, Doreen Samelson, Chief Clinical Officer , Catalight Foundation
Journey of an Autism Company in the Middle East, Rajashree Balasubramanian, Behaviour Enrichment, Dubai
Session 3B: Autism Care Trends Amid Uncertain Economic Conditions and Industry Constraints
Speaker: Chris Sullens, Central Reach
Even with unprecedented pressures such as a global pandemic and the Great Resignation, the ABA industry has continued to experience rapid growth with no signs of slowing down. In 2022, providers saw a 39% year-over-year increase in the demand for autism services and a 21% year-over-year increase in services billed. Will the ABA industry remain resilient in 2023 with uncertain economic conditions and continued industry constraints ahead?
Based on a dataset of nearly 1,000+ ABA providers, Chris Sullens, CEO of CentralReach, will deep dive into the factors impacting the industry at a macro level and how providers, and their clients are responding to those pressures. Sullens will discuss the:
- Outlook on growth in the demand for autism services
- Evolution of care delivery and the settings where care is provided
- Trends in service composition and which providers are seeing the most growth
- And, more.
Session 4A: Digital Health Start-Ups for Autism Treatment: Challenges and Opportunities
Speaker: Oliver Wendt, PhD, Director of the Potsdam Augmentative and Alternative Communication Research Lab, Associate Professor and Chair in Cognitive and Emotional Disabilities at the University of Potsdam, Germany
This session will focus on the technology transfer process of bringing innovations in digital health from the research lab to the autism market. The last decade has seen an explosion of new technologies aimed at assessing and improving behavioral and health related outcomes in the autism population. Examples include Mobile device applications ("apps") to aid communication, social media platforms that can help connect to caregivers, health or medical services, or eye tracking technology to identify and monitor gaze responses. Many of these inventions originate in university-based autism research labs and follow the current trend in research-based entrepreneurship. This session will start with an overview on the market for digital health innovations in autism which includes about 5M affected families nation-wide and 85M world-wide. The market is highly segmented into caregivers, clinics, educational institutions, professional societies, state advocacies, and support groups. A multi-faceted marketing and sales strategy is necessary to penetrate these tightly knit communities. The session will discuss business model options based on securing insurance funding, subscription versus in-app and one-time purchases, and site licenses for large networks. Fundraising strategies to support university start-up creation will be compared including non-dilutive federal funding through Small Business Research Innovation grants or autism foundations versus traditional angel investment and/or venture capital funding.
Dr. Wendt will speak from his experience as a research entrepreneur and former chief science officer of a technology start-up; he is currently not associated with any commercial entity but serves as an advisor to two autism software companies.
Session 4B: Building a Winning Strategy for New Market Expansion and Growth (and lessons learned along the way!)
Moderator: Rick Loewenstein, CEO, TeamGame Advisors
Panelists:
Dennis May, CEO, Hopebridge Autism Therapy Centers
Outstanding clinical quality, leadership, and clear communication are key factors to building a successful ABA practice. Leveraging those qualities with a strategic, operational-focused growth initiative will ensure expansion plans are executed with success and become the lifeblood of an organization.
This presentation will explore various operational growth strategies that can be standardized and replicated. It will explore the de novo vs. acquisition discussion, how to build a winning implementation team, and ways to develop internal capacity to meet your growth goals. And it will provide attendees an opportunity to hear about some lessons learned along the way!
The following topics will be discussed;
1. The importance of clinical quality
2. Types of growth
a. Internal (service lines)
b. External (geography)
3. De novo vs. acquisition
4. Center-based v. Home-based v. School-based
5. Site location, size, and hours of operations options
6. Referral partner outreach and collaboration strategies
7. Operational readiness
Clearly defining organizational goals and executing on expansion plans are the cornerstone of building a winning ABA organization.
"Speed Dating" — One-on-One Meetings with Investment Bankers
*Must be registered for speed-dating in advance of the Summit. Onsite appointments are not available.
Sponsored by Intrepid
Session 6A: Raising Capital: Options for Self-Financing
Moderator: Dr. Ronit Molko, RonitMolko.com
Panelists:
Patrick Bunt, MeBe
Brett DiNovi, BDA
Yvonne Bruinsima, In STEPPS
Kris Gochenour, CFO, Verbal Beginnings
Session 6B: Using Clinical Standards, Data & Technology to Drive Better Outcomes
Speaker: Mike Miller, CEO, Caravel Autism Health
Clinical excellence is at the heart of autism treatment and organizations continue to strive to achieve the best outcomes for clients served. This presentation will provide an overview of how an Outcomes Platform founded upon a quality improvement framework can be used to drive the delivery of quality care and best outcomes. Clinical standards and a clinician centered approach served as the foundation for the development of leading and lagging indicators of quality care. Using cloud-based data collection that can be evaluated using advanced analytics and machine learning, the outcomes platform provides visibility into 'near-real-time' clinical KPIs, access to program recommendations via Artificial Intelligence algorithms with objective to improve care quality and allow for more responsive treatment. Data Insights are provided that enhance the clinician's ability to differentiate learning styles and design the most effective treatment package. The impact the development of quality framework and outcomes platform has had on the delivery quality care will be discussed.
Session 7A: Evolving Payment Models: The Role of Self-Insured Employers in the Future of ABA
Moderator: Ling Shao, CEO, SpectrumAi
Panelists:
Justin Funches, President, LEARN Behavioral Health
Melissa Reilly, Chief Growth Officer, Evernorth
Rob Paczkowski, Senior Director, Global Benefits, eBay
The ABA industry's explosive growth and change in funding sources has been a wild ride during the last two decades. While a large opportunity still exists to penetrate untapped markets for commercial, Medicaid and TRICARE reimbursement, ABA providers should familiarize themselves with another new funding source: self-insured employers.
Over the last 20 years, ABA went from cottage- to mainstream behavioral health specialty, as school district and private pay funding gave way to commercial insurance reimbursement. During that same period, self-insured employers have driven many of the breakthrough innovations in healthcare benefits. The reasons are simple: 1) employers are the ultimate payors for most Americans, and, 2) self-insured employers are less-encumbered by regulations that govern benefit offerings, structure, payment and steerage than insurance companies can offer to their fully-insured membership. As such, large, brand-name self-insured employers have catalyzed adoption of significant innovations like price transparency, centers of excellence, value-based purchasing, narrow networks, telehealth and expansion of behavioral health benefits.
A highly-expert panel will discuss how employers and payors work with service providers to find solutions to employees' evolving needs to attract and retain talent, the role insurance companies play in broad adoption, and how market leaders should think about delivering employer-based ABA solutions.
Session 7B: Healthcare Transaction Deal Killers: How to Avoid Them
Speaker: Rachel Boynton, Vertess
Although there are always situations where deals fall apart, there are those potential deal killers that can be avoided. This discussion will make references to the diligence process as well.
These include:
- Knowing your P&L and financial landscape. Offers are made based on financial numbers that are sometimes incorrect or misrepresented. There are steps to take to clean up your financial picture and to help improve the likelihood of a close.
- Find strong and knowledgeable representation – Lawyers with M&A experience and regulatory knowledge is key, while an M&A advisor and an accountant/tax advisor can also be very helpful. A bad lawyer can cost not only time and a lot of money, but bad advice can kill a deal.
- Be completely truthful and honest from the beginning of the discussions because any skeletons you might have will be found during diligence.
- Recruit a trusted and discrete team member to help with diligence, as it's time consuming and involved
- Commit to the process- diligence is painstaking. But taking too long to get this done can kill a deal. A seller needs to keep their eye on the daily operations while getting the diligence done.
- Chose your buyers (don't let them choose you) since a cultural fit is as important as the purchase price
Takeaways from this session include:
- Understanding your financials and their importance to the deal.
- Knowing what the deal process is like and how important the diligence piece is.
- Successful completion involves a team of knowledgeable people - from inside and outside your organization.
Keynote Speaker: Allison Kluger
Speaker: Allison Kluger, Lecturer, Stanford Graduate School of Business
Reputations Rules! Our reputations are defined not by who WE think we are, but how other people perceive us. In business and in your personal lives, a strong and positive reputation can be like currency. A strong reputation will open doors for you, create lasting bonds, and present valuable opportunities. In today's seminar we will discuss how to repair a damaged reputation, how to make a great first impression, what to be aware of your online reputation, and strategies to curate and maintain a positive working reputation among your colleagues and clients. Also covered will be topics that explore personal, team and corporate reputation. The good news is that no one is stuck in a reputation they don't want. Reputation is on a continuum, and we are the masters of our reputation destiny.
Session 2: Advancing Whole-Child Value-Based Autism Care
Moderator: Kathleen Stengel, CEO, NeurAbilities Healthcare
Panelists:
Neil Hattangadi, Co-Founder & CEO, Cortica
Jia Jia Yes, Founder & CEO, Springtide Child Development
Mark Mintz, Pediatric Neurologist, Chief Medical Officer, Founder, NeurAbilities Healthcare
Session 3A: Brand Development, Design and Culture
Moderator: Peter Knell, CMO, Raven Health
Panelists:
Ian Schatzberg, Founder & Partner, General Idea Group
Oliver Walsh, Founder & CEO, ASYSTEM
Tara Devaux, EVP & CMO, Wild Card
In the current landscape of ABA all you have to do is scroll through social media sites like LinkedIn to see countless posts, videos and articles criticizing various aspects of the field. The criticism can range from PE involvement, sudden closures of offices, high levels of staff turnover, and even the therapy itself. The message is loud and clear, the current national image of ABA is tarnished. During this panel, our expert speakers will explore and discuss the value of brand development and its importance to build community, authenticity (both internal and external), and employee loyalty/ retention. The diverse panel comes from outside the ABA industry with backgrounds in helping companies speak to their audiences through a personal connection. Applying this mindset and skillset to the work in the ABA industry can be effective in driving greater positive impact for the industry no matter the issue or the size of the organization. The panel will lay out methods the audience can adopt to help their agencies with bringing outsiders in and improving their outward message. The success they have had with other industries can have practical applications in behavioral health. The presentation will be brought to life with meaningful examples both visually and through an engaging conversation around relevant topics that incorporate inclusiveness, community development practices, corporate culture growth and navigating retention through brand.
Session 3B: The Next Era is Here for Investment and Innovation in the Autism Space
Moderator: Rob Sarrazin, Chief Investment Officer, AIF
Session 4B: Negotiating Reimbursement Rates: Changing the Payor-Provider Narrative from Transactional to Relational
Co-Presenters: Jonathan Mueller, Ascend Behavior Partners, Element RCM and Rick Loewenstein, TeamGame Advisors
Want to negotiate better reimbursement rates? Learn best practices focused on identifying the right Payor contact, understanding Payor policies around rate increases, how to collect and provide data to justify your requested increase, benchmarking, and more.
It all starts with investing in the Payor relationship, then building a strong Payor Relations Platform. This disciplined approach impacts almost every department of your autism therapy practice and is often the most overlooked. Whether it's rate negotiation contracting, credentialing, VBC, APMs, clinical excellence, accounts receivable, growth, or just creating open lines of communication, developing a rock-solid working relationship with your Payors is imperative to growth and success.
2023 Sponsorships are Now on Sale
This event provides a unique opportunity for autism service providers and investors to meet in a private setting to discuss the autism services landscape, understand best practices for service delivery and clinical outcomes, and explore opportunities for investments in autism services.